Q&A WITH IANUA`S CHIEF INVESTMENT OFFICER
As we continue to accelerate from start-up to scale-up, we are learning from our conversations with innovative people all around the world. Sometimes these conversations evolve into full working relationships. This is the case for Marco Neuhaus, who has formally joined IANUA Market as Chief Investment Officer, the first C-level member to join the team since we started developing our eco-system.
We caught up with Marco to discuss the highlights of his career, problem solving strategies and his decision to join the IANUA team.
Marco, your CV lists a diverse range of positions. Is there a common denominator among them?
I am tremendously curious and enjoy taking on tasks that allow me to develop my skills and apply my knowledge in different environments. I spent seven years on the sell-side at Merrill Lynch and Deutsche Bank, researching and structuring credit derivatives such as asset-backed securities and collateralised debt obligations. I then moved to the buy-side, joining Talanx Investment Group, where I spent seven years helping to navigate the significant challenges created by the 2008 financial crisis.
Over the last seven years I have become more excited about the venture capital scene. I started as venture partner and CFO at FinLeap, Europe's largest fintech ecosystem, and then co-founded Elinvar, a digital platform for the wealth and asset management industry.
There is another, equally important common denominator besides the wide range of roles and responsibilities I have had: the quality of the teams! It has played a decisive role in all of my choices.
How does that tie in with joining IANUA?
I have known IANUA's co-founders Leah Cox and Joern Czech for a long time. They are smart, ambitious and have the right balance of confidence, courage, and open mindedness. They clearly have what it takes to achieve their goals.
That's the emotional side. On the business side, they have developed a compelling business model. Many family offices are underserved, particularly in relation to private market opportunities that are value-rich and match their preferences. In addition, they often lack a trusted source of information that can help them make informed investment decisions and enable them to accelerate the due diligence process without compromising the quality. To solve this, IANUA has created a co-investment community for family offices and like-minded partners that is comprised of experts from across a variety of asset classes and sectors. This ensures that all investment opportunities are validated to a high level. All processes at IANUA are digitally enhanced, and a matching algorithm ensures that investments are targeted to meet the preferences of the members of the community.
Do you think the focus on family offices limits IANUA's development potential?
Not at all. There are more than 7,000 family offices globally, managing around USD13 trillion. If IANUA's proprietary processes and community validation enables them to effectively identify and focus on appropriate investment opportunities and makes them easier to digest, I would say: mission accomplished. Family offices are an excellent place to start.
Are there opportunities for IANUA in other parts of the investment chain?
Our primary focus is to collaborate with a very active community of family offices and give them access to trustworthy opportunities that genuinely add value to their portfolios. In fact, we ultimately see a virtuous cycle emerging of more members, more investment opportunities and better data-driven matching. We intend to be their trusted partner, transparent, cost-effective and fast.
That said, I see plenty of potential to grow into other areas. There is no need to limit the community and we could easily allow other professional investors or service providers to enter as long as they meet the community's needs and share IANUA's ethos. Initially though, we need to focus on our core value proposition.
What is the most exciting thing about joining IANUA at this point?
This is an irresistible opportunity to create an ecosystem that genuinely helps family offices navigate the world of alternative investments. We already have more than 250 members in the community, so there's a great foundation to build on. The next phase will connect the community more deeply, empowering the machine-learning driven matching technology and boosting the number of investments on the platform. IANUA has the team to achieve this and I am relishing the chance to see where we can take
CONTACT US
If you would like to find out more about IANUA and how you can become part of our investment community, please contact us:
If you would like to find out more about IANUA and how you can become part of our investment community, please contact us: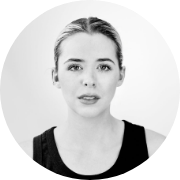 ELSA CODY
ELSA CODY
members@ianua.market