IANUA Market Makes First C-Level Hire With Marco Neuhaus
London, 15th September 2022
IANUA Market is delighted to announce that Marco Neuhaus has joined the alternatives investment platform for professional investors as Chief Investment Officer. Marco brings extensive investment banking and asset management experience to the team, having held various positions at Merrill Lynch, Deutsche Bank and Talanx Investment Group, where he structured and managed multi-billion Euro investment portfolios.
As Venture Partner and CFO at Finleap, one of Europe's largest fintech companies, Marco was instrumental in securing funding for the company and launching its first ventures, paving the way for the creation of more than 3 billion euros in value, including two unicorns. In 2016, he co-founded Berlin-based Elinvar, a digital platform for the wealth and asset management industry, that has grown to over 100 employees and counts Goldman Sachs among its investors.
Marco's C-level appointment marks a new stage in IANUA's development from start-up to scale-up with ambitions to disrupt the alternative investment sector and become a leading co-investment community for professional investors. Commenting on the appointment, Joern Czech, Co-Founder and Managing Director of IANUA Market said:
'We are excited that Marco has agreed to come on board as CIO. His depth of knowledge, not only in the investment space, but in growing and scaling fintech businesses, will be invaluable for us as a company, as well as for our members.'
ABOUT IANUA MARKET
IANUA Market Ltd (IANUA) is a digitally enhanced, co-investment community for professional investors, that facilitates value-rich investment opportunities from private markets around the globe sourced, originated and validated through its members and the underlying ecosystem.
Media contact: media@ianua.market
IANUA Market Ltd.
Mappin House
4 Winsley Street
London W1W 8HF
IANUA – Simplifying Alternative Investing
CONTACT US
If you would like to find out more about IANUA and how you can become part of our investment community, please contact us:
If you would like to find out more about IANUA and how you can become part of our investment community, please contact us: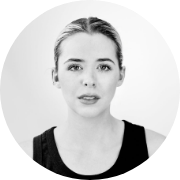 ELSA CODY
ELSA CODY
members@ianua.market