The 'Everything-as-a-Service' Model Gains Momentum
The Everything-as-a-Service (XaaS) model aims to bring items to a business as they are needed, rather than forcing a business to pay ongoing costs for assets that are not in constant use. This saves capital expenditure, which can be particularly important if the equipment in question is only used sporadically and runs the risk of becoming obsolete before the end of its working life. The XaaS model makes equipment hire an operational expenditure, so cash is not tied up via equipment to a potentially evolving business model. In a world where business models need to be increasingly flexible, the XaaS concept is better for individual businesses because financial resources are used more efficiently. It is also better for the overall environment because equipment is being better utilised.
As a result, XaaS is now reaching further and has the potential to enhance several sectors well beyond software.
The development of cloud computing has meant that the XaaS business model has blossomed over the last few years, with, to name a few, platforms (PaaS), infrastructure (IaaS), and software (SaaS) all being offered successfully, and perhaps now predominantly, as a service. These various strands of technology have come to be encompassed in the XaaS model (which can also be known as Anything-as-a-Service), helping businesses to avoid being saddled with maintenance and upgrade costs or needing to invest in extensive IT support. Maintenance may be part of the pay-per-use model rather than arranged separately, so the customer can have it in a packaged deal upfront, enabling it to focus on its core business instead.
The numbers speak for themselves. A Deloitte study published in 2021 found that the majority of those who responded said that the Covid-19 pandemic had accelerated the adoption of advanced technology models in their businesses. Three-quarters of our respondents report that their organisation already runs more than half of its enterprise IT as-a-service. Over half said that Covid-19 had driven their businesses to invest more in the XaaS model than had been planned prior to 2020. And according to the IMARC Group, the global XaaS market is on course to enjoy a 26% compound annual growth rate (CAGR) during 2021-2026[1].
EXTENDING THE MODEL
The success of the XaaS model in software infrastructure has led some companies to look at its potential application in other markets.
One example we find particularly interesting from an investment perspective, is the potential to apply XaaS to the manufacturing sector. There is considerable interest in the opportunity for companies to work with manufacturers to buy asset outputs rather than the assets themselves. It is an approach that allows manufacturers to offer a pay-per-use experience without customers having to make significant upfront investments.
With the increasing flexibility and transparency of software tools, the process can be managed efficiently and painlessly by third parties, enabling both the manufacturer and the end-user to get on with doing what they do best. Third parties can also manage and maintain data such as usage of equipment across multiple sites and make realistic peer group comparisons. This lets firms report on their environmental, social and governmental (ESG) responsibilities in more granular detail than has been possible in the past so that they can more easily see where they can make improvements.
It is an approach that can enable firms to move into a seemingly mature, saturated market, and change it, creating new competitive advantages by ensuring that financial resources and equipment are used efficiently.
From the supplier perspective, it also offers the opportunity to build long term relationships based on ongoing customer management rather than a single invoice generated every x number of years. This creates an ongoing relationship and opportunity with the customers to discuss the latest available equipment and potentially deliver new ways to help clients.
The development of the cloud has changed the structure of the software market, but it is also increasingly changing thinking around a far broader array of sectors. We expect its potential application in the XaaS sector to be particularly significant in new companies coming to market and looking to scale up.
INSIGHTS:
 XaaS is not only changing the way that firms approach technology, it also changes how they can pay for it to mange their financial resources more efficiently, so it has increasing ramifications for several industries
It creates the flexibility that firms need to quickly scale up and scale back in a competitive global market
There are increasing numbers of companies that are using XaaS to solve challenges, presenting several interesting investment opportunities
DISCLAIMER
This Document is made available by IANUA Market only to, and/or is directed only at, persons who are Per Se Professional Clients or Eligible Counterparties as defined in the rules of the Financial Conduct Authority ("FCA") of the United Kingdom. IANUA Market assumes no responsibility to any such persons who obtain a copy of this Document in breach of these terms.
The distribution of this Document and the information contained in it may be further restricted by law and/or regulation and persons who request or agree to receive this Document are required to inform themselves of, and to comply with, any such restrictions. The Document is not to be made available to any person in any jurisdiction where doing so would contravene any applicable laws and/or regulations. In reading this Document, the recipient confirms that it is aware of the laws and regulations in its own jurisdiction relating to the receipt of information relating to investments and investment services, and the recipient warrants and represents that it will not pass on or utilise the information contained in this Document in a manner that could constitute a breach of such laws and/or regulations by IANUA Market or any other person.
Any person who is in any doubt about investing should consult a qualified and regulated or licensed person specialising in advising on such investments. Investment in financial instruments involves a high degree of risk. As such, they may not be suitable for all investors. Investors should ensure they fully understand the risks associated with investing in financial instruments before deciding to invest as they may lose partial or all invested capital.
The information contained in this Document is for general information purposes only and should not be viewed as offering any personal investment service. Investors may choose to seek independent advice and should not risk more than they are prepared to lose.
We make no representations or warranties of any kind, express or implied, about the completeness, accuracy, reliability, suitability, appropriateness or availability with respect to this Document or the information, products, services, or related graphics contained in this document. Any reliance placed on such information is therefore strictly at the investors' own risk. Certain information included in this document is based on information obtained from sources considered to be reliable. However, any projections or analyses provided to assist the recipient of this Document in evaluating the matters described herein may be based on subjective assessments and assumptions and may use one among alternative methodologies that produce different results. Accordingly, any projections or analyses should not be viewed as factual and should not be relied upon as an accurate prediction of future results.
The information and opinions contained in this document are subject to updating and verification and may be subject to amendment. No redocument, warranty, or undertaking, express or limited, is given as to the accuracy or completeness of the information or opinions contained in this document by IANUA Market Limited or its directors.
The value of investments and any income generated may go down as well as up and is not guaranteed. Past performance is not necessarily a guide to future performance.
The material contained in this Document is based upon proprietary information and is provided purely for reference and as such is strictly confidential and intended for private use only. The text and statistical data or any portion thereof contained in this Document may not be stored in a computer, published, rewritten for broadcast or publication or redistributed in any medium, except with the express written permission of IANUA Market. IANUA Market will each not be liable for any inaccuracies, errors or omissions in the material or in the transmission or delivery of all or any part thereof or for any damage arising from any of the foregoing.
The contents of this document are communicated by, and the property of, IANUA Market Limited. IANUA Market Limited is an appointed representative of Laven Advisors LLP which is authorised and regulated by the Financial Conduct Authority ("FCA").
CONTACT US
If you would like to find out more about IANUA and how you can become part of our investment community, please contact us:
If you would like to find out more about IANUA and how you can become part of our investment community, please contact us: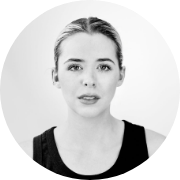 ELSA CODY
ELSA CODY
members@ianua.market